ATLASPLAN
ATLASPLAN
ATLASPLAN

ATLASPLAN
About ATLASPLAN
Atlas Plan is the Atlas Concorde brand that specialises in the production of large-sized ceramic slabs. The Atlas Plan range completes Atlas Concorde stylistic proposal of surfaces and products, contributing to a product system designed for complete and coordinated settings: furniture, walls, ventilated façades and floors.
Atlas Plan was established in 2017 out of the historic path of Atlas Concorde.
The constant pursuit of process and product excellence has led Atlas Plan in just a few years to grow into a benchmark brand in the market of large slabs.
The large size of Atlas Plan slabs allows them to be installed in any type of project: furniture elements – kitchen and bathroom tops, backsplashes, integrated washbasins and vanity tops, worktops, table tops and desks, counters – wall applications for indoor settings and outdoor solutions such as ventilated façades and floors.
Since 1969, Atlas Concorde, the parent company of Atlas Plan, has been consolidating its position as one of the leading brands in the ceramic industry worldwide. Atlas Concorde has always been the ideal partner for customers and designers who are looking for a unique and integrated system of outstanding ceramic floor and wall tiles that meet the needs of contemporary architecture.
Atlas Plan and Atlas Concorde are part of the Concorde Group, a leading porcelain stoneware manufacturing group in Italy and abroad, with more than 2,500 employees and a widespread presence in all five continents. Atlas Plan receives from the Group the strength of a shared approach to industrial production, which allows the company to be solid and structured, optimising technological-production processes and product innovation.
Technology
Atlas Plan porcelain stoneware is the ideal material for the design of all types of environments, residential and commercial, both indoors and outdoors.

The constant quest for process and product excellence leads Atlas Plan to continuously invest in innovation and technology to combine functionality and design.
NATURA-VEIN™ TECH REPRODUCES THE LOOK OF NATURAL MARBLE.
The vein pattern is reproduced through the full thickness of the slab, guaranteeing perfectly consistent surface and body. This exclusive technology can also be applied to Atlas Plan slabs with a thickness of 20 mm. Just as in natural marble, in our slabs too, the vein pattern of the body of the slab follows that of the surface decoration, which is why Atlas Plan products with through-body vein have random graphics.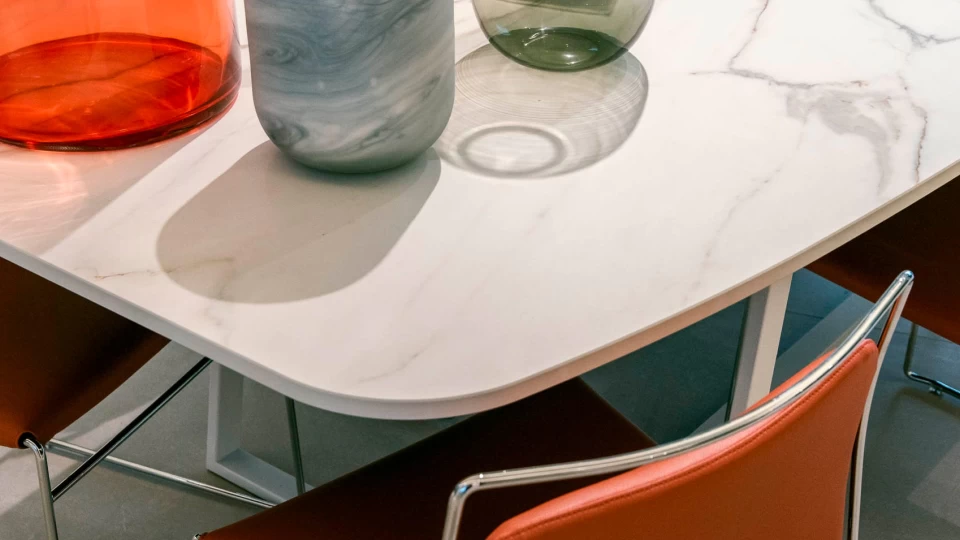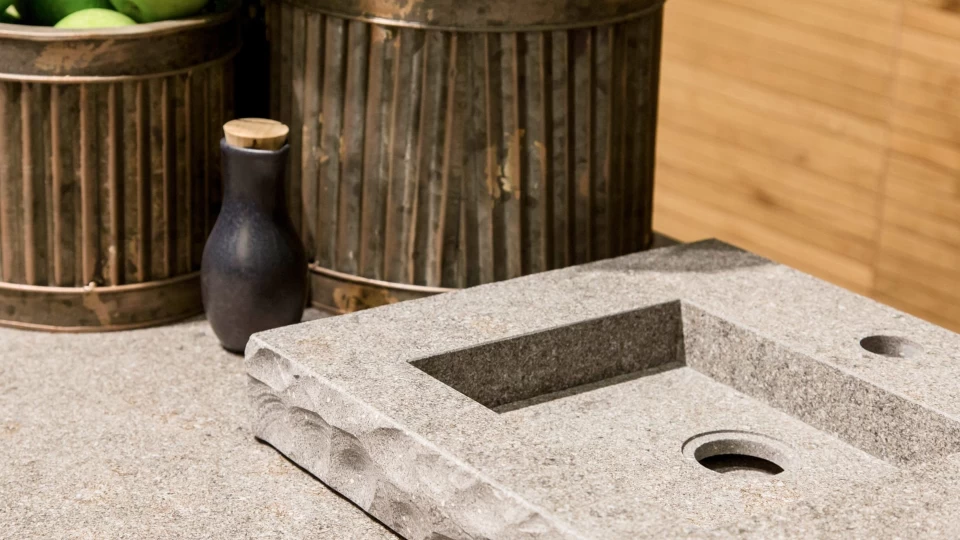 Natura-body tech: the texture of natural stone throughout the entire slab.
Natura-Body Tech is an exclusive technology ideal for use any type of environment, residential or commercial, in which continuity is a requirement. Full-body porcelain stoneware is a product composed of the same material throughout, compact and homogeneous. A particular processing technique that guarantees aesthetic permanence even if the upper layer sustains damage.
This exclusive technology can also be applied to Atlas Plan slabs with a thickness of 20 mm and 12 mm.
Advantages
Why choose porcelain stoneware
Porcelain stoneware is a material with extraordinary technical and performance characteristics that make it highly safe, hygienic, easy to clean and maintain and highly resistant to scratches, bending and high breaking loads. Plus, it is a sustainable and environmentally friendly material.
Thanks to their extraordinary aesthetic versatility, Atlas Plan porcelain stoneware slabs are the ideal solution for the design of any type of environment in residential, commercial and public architecture, both indoors and outdoors.
Porcelain stoneware is compact
Porcelain stoneware has compact, non-porous surfaces. This characteristic makes the material highly safe, hygienic and ideal for food contact.
Safe and resistant to high temperatures and thermal sudden changes;
Easy to clean and maintain; 
Zero VOC, PVC and formaldehyde;
Zero allergens and zero bacteria risk; 
Resistant to water, ice and thermal sudden changes; 
Frost and heat resistant.
Porcelain stoneware is resistant
Porcelain stoneware has excellent strength and surface hardness characteristics that make the surfaces resistant to wear,scratches and almost all physical and mechanical stresses.
Maximum durability, wherever used
Resistant to scratches and everyday wear
Porcelain stoneware is sustainable
Manufactured according to energy and water-efficiency criteria, porcelain stoneware is an environmentally friendly choice due to its long-lasting and recyclable features.
Its production is "zero waste", based on the use of natural and always reusable materials.
Minimal environmental impact
Sustainable
Recyclable and reusable
Porcelain stoneware is chemically and physically inert
The chemical-physical stability of porcelain stoneware makes it a material resistant to chemicals, not prone to color changes.
Unalterable surfaces
Resistant to UV rays
Resistant to stains, chemicals and acids
ENVIRONMENT
Atlas Plan porcelain stoneware slabs, an Atlas Concorde brand, are one of the most environmentally friendly options among furniture surfaces.
Atlas Concorde concretises its commitment to the environment by first of all intervening in the production process, the area where balancing industrial efficiency and eco-sustainability is most complex.
NSF - SUITABILITY FOR FOOD CONTACT
ISO 17889-1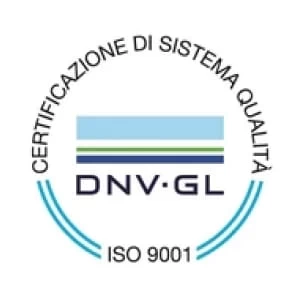 ISO 9001 2015
LEED V4
ISO 17889-1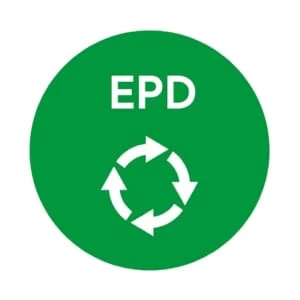 EPD
FDES
PEF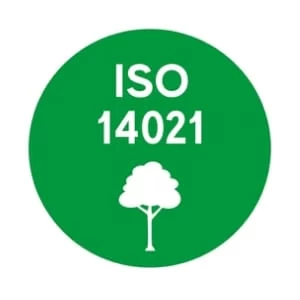 CAM/ISO 14021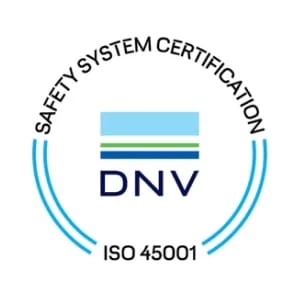 COMPANY SAFETY CERTIFICATION: ISO 45001
FIRE RESISTANCE