Ceramic Center | Плотове
Ceramic Center | Фасади
Ceramic Center | Интериорен дизайн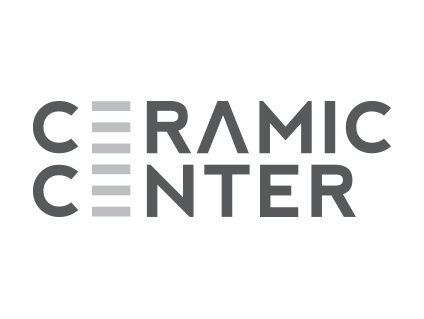 About Ceramic Center
CeramicCenter is a brand, specializing in the production of large-format ceramic slabs suitable for all applications: from flooring to wall coverings, both for interiors and exterior solutions.
The large-format Ceramic Center slabs (1600 x 3200 mm) are available in two different thicknesses: 12 mm (usually preferred for interior furnishing and for facade cladding), and 6.5 mm (intended primarily for ceramic use).
All Ceramic Center product lines offer a variety of graphic solutions, allowing for the large creative scope of even the most demanding designers, architects and studios. A classic product has been created, which combines passion, research and excellent characteristics, able to withstand the relentless passage of time.
Thanks to the significant graphic variety, including marbles, cements and stones, the line of large-format slabs adapts perfectly to any type of surface.
Technology
The line of large-format slabs (1600 x 3200 mm) is available in two different thicknesses: 12 mm, preferred for the field of interior furnishing and for facade cladding; and 6.5 mm, intended primarily for ceramic use.

Ceramic Center slabs are suitable for all applications: from flooring to wall cladding; both for interiors and open spaces. They are manufactured with a level of quality corresponding to the latest technologies. Thanks to the Continua+ technology, many decorative solutions are offered, which allow the use of inserts of materials, even layers, in the product. Continua+ is an innovative compacting technology that overcomes the production limitations of large slabs, allowing natural-looking variations in aesthetic effects.

All product lines of Ceramic Center offer a variety of graphic solutions, allowing for large creative freedom for even the most demanding designers, architects and studios. A classic product, which combines passion, research and excellent characteristics, able to withstand the relentless passage of time.

Thanks to the significant graphic variety, including marbles, cements and stones, the line of large-format slabs adapts perfectly to any type of surface.

1600 x 3200 mm

6,5/ 12 mm

 
100% natural
does not contain harmful substances
100% recyclable
Frost resistant
and weatherproof
UV resistant
Heat resistant
to high temperatures
Hygienic
safe for direct contact with food
Waterproof
absorption coefficient close to zero
Scratch resistant
resistant to abrasion, suitable as a worktop
Furniture and facades
Thickness 12 mm, preferred in the field of interior furnishing and for facade cladding
Interior solutions
Thickness 6.5 mm, intended primarily for ceramic use