LAMINAM | A NEW PARADIGM
LAMINAM | Facade
LAMINAM| INTERIOR FLOORS
LAMINAM | Facade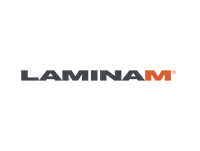 About Laminam
Shaping tomorrow's world
Surfaces inspired by nature, which go beyond nature. Laminam produces ceramic slabs that challenge this material's traditional uses, creating large-sized minimum thickness surfaces used in exterior architecture, interior design and furnishings.
The aim is to redefine and ply spaces so that they become an expression of our personality and give rise to places to live and work and feel at ease with ourselves and with others.
From the onset, we revolutionized the ceramic world thanks to a pioneering vision and to the introduction of ever more innovative products in terms of thicknesses and sizes. What's more, IN-SIDE technology has enabled us to take a leap forward, achieving for the first time ever body and surface continuity. The end result is a product that accompanies elegance with structure and beauty.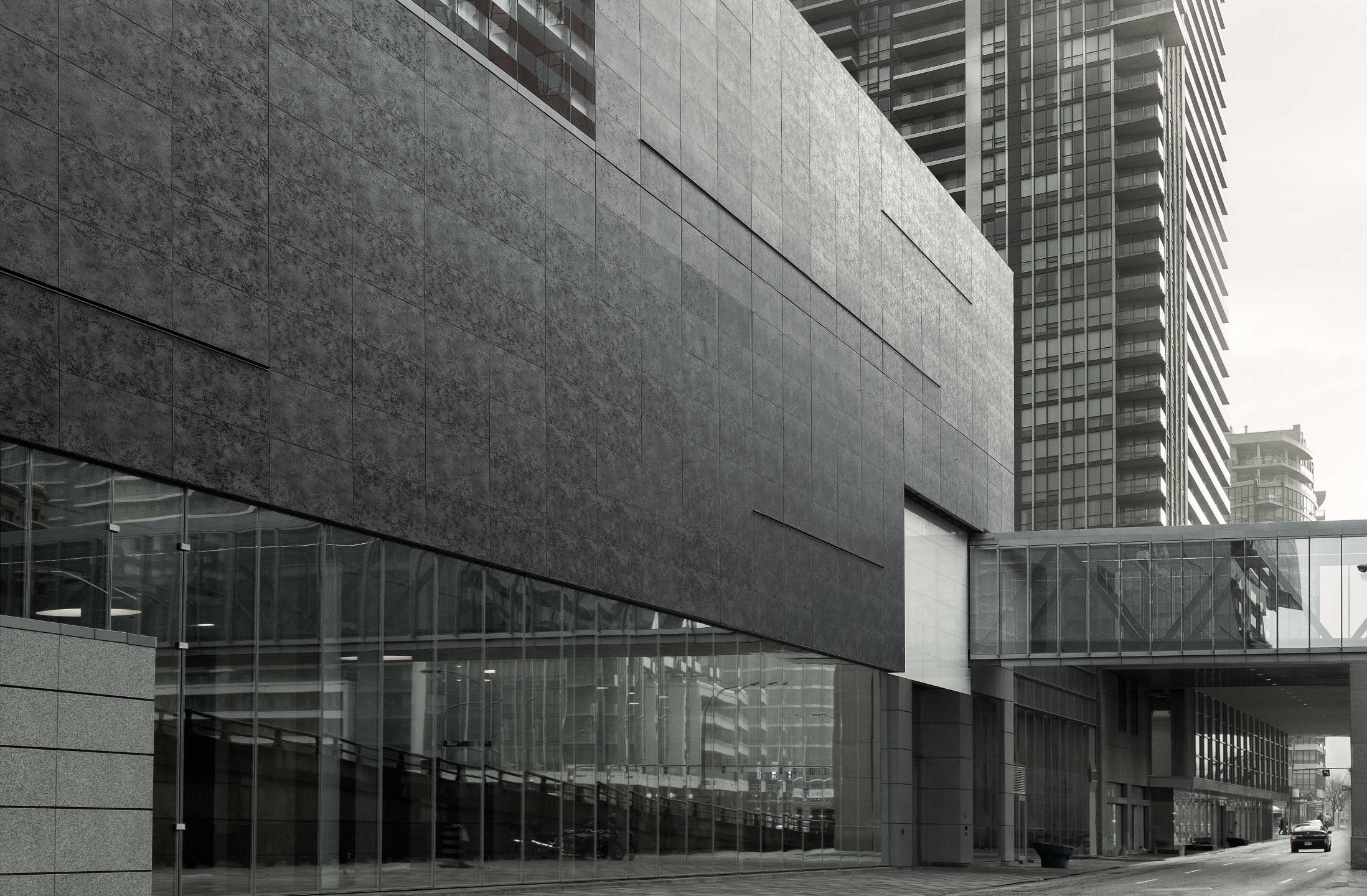 Perfectly flat and extremely light
The Laminam pure ceramic slabs
Laminam & Hydrotect®: working together for the environment
The ceramic specialists
We work with ancient material, ceramic, which we have reinterpreted by creating our surfaces, combining its natural qualities with a new application connotation. This is a constantly evolving process, which allows us to study ever new application possibilities in international architecture and in state-of-the-art contexts, through to increasingly precious and sophisticated furnishing finishes.
From tradition to production, we have deployed innovation not just in terms of technology, but also aesthetic styling, constantly raising the market standards with our surfaces, without ever forgetting our focus on sustainability and safety.
All the creativity of Laminam portrayed in more than 130 textures. The excellence of our ceramic surfaces, in all the various sizes available, multiple chromatic versions, and precious surface finishes. Each assortment has its own specific philosophy and source of inspiration: the majestic nature of mountains, the nuances of metals, the patterns of fabrics. Architectural surfaces capable of accommodating all creative requirements, to offer a range of uses and applications that never ceases to expand. All the series have a shared leitmotiv, in other words natural inspiration and a common characteristic: the pursuit of uniqueness, which is possible thanks to the versatility of our surfaces and their strong aesthetic connotation.
Everything starts with what the earth provides us with: sand, clay, feldspars. We add experience and our unique know-how, the result of years of research, leading to the ongoing improvements to the range of products available. An unwavering focus on uniqueness, in our ambition to be the joining link between an impeccably crafted product and its production in an industrial yet sustainable manner.

The backbone of our approach consists in being ready to allow nature to inspire us, as it provides us with all the stimuli and raw materials, which we combine with the most sophisticated technological breakthroughs. In every research and development project, resources are deployed to test products and solutions which fully comply with the company's objectives: excellent quality, superior performance levels and sustainable manufacturing processes. As a result, not all the research and development projects are successfully concluded and only part of them make it to market. Excellence permits no flaws and Laminam is synonymous with excellence.
AMBIENCE bioactive treatments
Ambience, from inspiration to purity
When eco-design meets science, the result is Laminam, large ceramic surfaces which revolutionise the concept of living.
In addition to its vitrified surfaces' inherent characteristics – resistant to various kinds of common, everyday stains (such as coffee, wine, lemon juice, oil, make-up) and bacteriostatic (inhibiting the growth of microbes and bacteria) – Laminam has developed Ambience, a range of optional treatments aimed at raising levels of hygiene and cleanliness even further.
Following years of research and experimentation, Laminam has identified titanium dioxide as an active ingredient which acts as a photocatalytic substance when combined with secondary particles. This means that when a Laminam slab treated with Ambience is exposed to sunlight in an external setting – or to artificial lighting indoors – it activates a natural process which works in a similar way to chlorophyll photosynthesis. The Ambience treatment allows Laminam slabs to absorb and transform pollutants present in the air and water (VOC, NOx, SOx) into harmless elements.
Safety and protection
Laminam surfaces treated with Ambience integrate with their setting in total symbiosis, working as natural elements able to interact chemically and biologically, reducing bacterial load and any pollutants and impurities which are deposited on them.
The advantages of Ambience:
Safe and natural
Purifies the air
Helps remove organic dirt
Cost-effective
Neutralises bacteria
Fights unpleasant odours
Certified
*It is NOT able to break down particulates (PM10).
**It is NOT able to completely remove stubborn stains which adhere to surfaces quickly and solidly (e.g. cement and silicon sealants, paint, rust and efflorescence).
***Ambience treatments help to remove the layer of organic dirt that may develop on Laminam surfaces due to pollution (e.g. VOC, hydrocarbons from smog, general organic compounds).
Eco Raw Materials
From nature to nature
We are a green company, which is why 94% of the materials we use is naturally sourced. The remaining 6% consists of Glass, enamels and pigments (approx. 4% of the total) and only minimal quantities of adhesives and fibres, for a total of around 2%.
Every Laminam surface, depending on the type, contains between 20 and 40% of pre-consumer recycled material. Moreover, their natural composition means they can easily be ground and recycled in other production cycles.
What
Architectural surfaces which define a new canon of beauty. Stemming from nature, refined and perfected by the research conducted by Laminam on the individual raw materials. Ancient materials are implemented, famous among the art and engineering worlds for centuries, yet which we have projected towards the future, without ever tiring of innovating formulas and technological processes.
The main materials used to make our surfaces are clays, feldspars and silicon. They are all carefully selected, and all have a certified origin. The first task is to guarantee an even composition that is free of impurities.
Why
Pureness, perfect technical characteristics, homogeneity. It is not easy to become a raw material for Laminam surfaces. Then, the process for choosing those most suitable for use in our production lines can take up to more than a year. This is because intuition comes first, the idea of a surface which generates an entire series.
Straight afterwards begins a long process, made up of passion and patience, of trials and tests, to identify the most suitable materials to obtain a specific effect or a given texture. The secret lies in succeeding in making a craft-based product on an industrial scale and making it retain not only the distinguishing feature of Laminam surfaces, but also all those excellent technical characteristics found in our entire product range. Laminam offers surfaces in a variety of thickness versions, so the wager we are called upon to win every day is to guarantee the same surface characteristics for all product thicknesses.
How
Nature and innovation
Our raw materials are almost entirely naturally sourced and they are studied by our research and development team to find ever better-performing usage methods.
Ongoing research
We are always in search of richer natural products, which can embellish our surfaces, making them unique and distinctive. Our database contains more than 1,000 samples from all over the world, but only a minimal part is taken into consideration to produce our surfaces.
Guaranteed resistance
Before they are used, the raw materials selected by Laminam undergo several laboratory tests which certify not only their styling appeal, but also ensures their technical characteristics are compatible with the entire Laminam range.
The concept of bioactive ceramics originated in the 1960s in Japan, where a series of experiments on oxides were carried out in the laboratories of the University of Tokyo in an attempt to achieve a chemical reaction through light. The experiments led to the first photocatalytic effect. In 1967 Researchers Akira Fujishima and Kenichi Honda discovered the active cleaning effect of titanium dioxide (TiO2) when subjected to photocatalysis. They studied the phenomenon known today as the Honda-Fujishima Effect and published the results of their study in the article "Evaluation of the effect of a photocatalyst (TiO2)", published in the journal Nature in 1972. In the present case, the reaction resulting from the immersion of titanium dioxide in its crystalline form and a fragment of platinum in water and, after exposure to light, results in the formation of gas bubbles. Thus, only with the presence of light and without any electricity, water decomposes into oxygen and hydrogen. The high oxidation capacity of TiO2 is known to be able to destroy many organic compounds. Based on this, in the mid-1990s, a team of engineers from the Japanese leader Toto developed and patented the passive cleaning action of Photocatalysis: Hydrotect. The combination of the degrading action of titanium dioxide and the advantages of the super-waterproof surface, which under the influence of ultraviolet rays is able to reduce the angle of contact with water, paves the way for a new generation of self-cleaning surfaces.
External Facades
Buildings, skyscrapers, residential buildings, entire architectural complexes which change their appearance thanks to surfaces which define new aesthetic canons. Slabs which, with their light weight, but at the same time with their significant aesthetic component, appear to challenge the force of gravity, to create highly elegant and striking effects, every time. However, at Laminam, beauty always goes hand in hand with technical excellence, which is why we provide our customers with a range of services to support them in every process, entirely in keeping with their stylistic features and to achieve their design objectives.
Cladding & Flooring
Buildings where the aesthetic component has taken on an increasingly important role. Architectural complexes which need to comply with a changing world and that require greater environmental sustainability. The versatility of our surfaces is a precious tool for architects and designers, who can choose among a host of different colours, combinations of various finishes, ductility in the installation choices, to achieve beauty and excellence in the end result.
Furnishing & Design
Owing to the collaboration with Industries from the furniture sector, architects and designers, Laminam slabs have become genuine furnishing surfaces. A versatility that represents without a doubt one of the most interesting frontiers for their use. For this reason, we created a team of engineers who are ready to provide the necessary consulting to support all the players of the interior design supply chain.