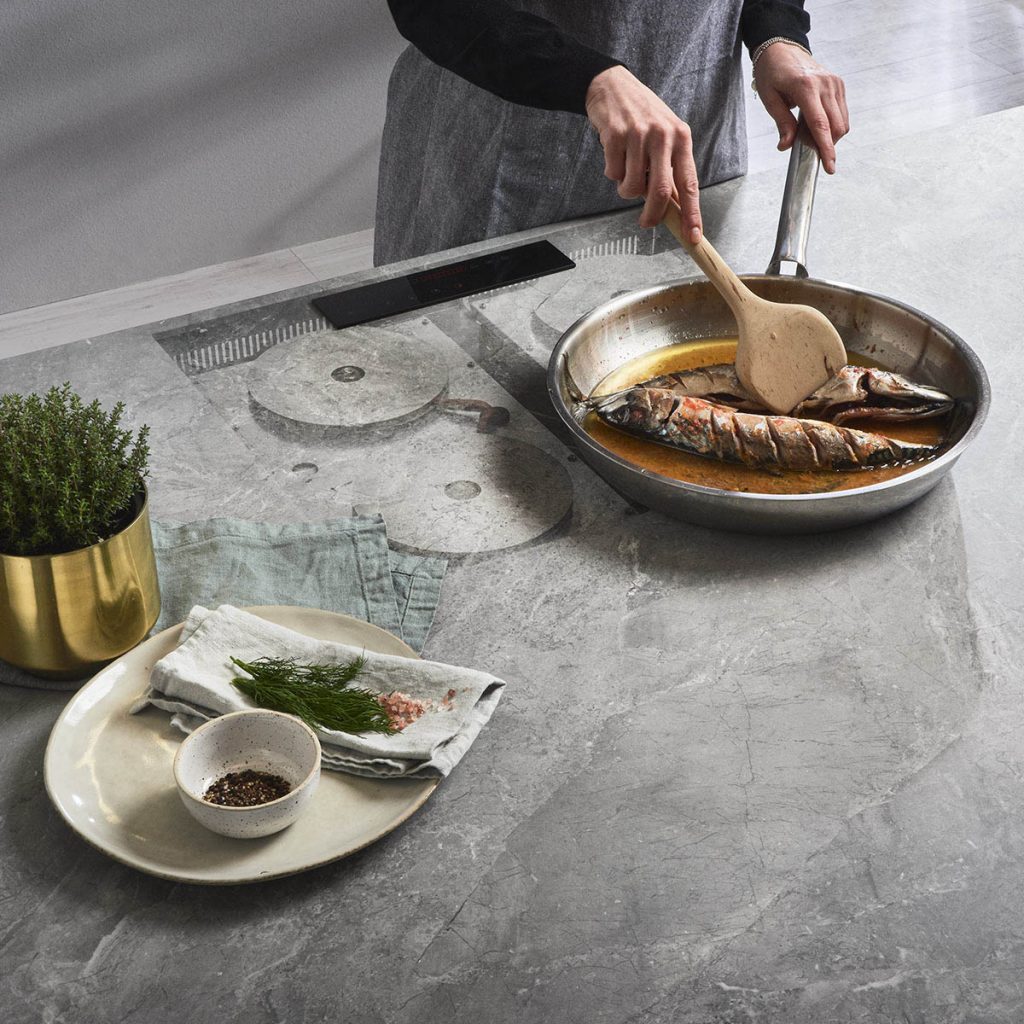 SIMPLY THE SMARTEST WAY TO COOK WHILE YET THE COOLEST TECHNOLOY ON A MODERN SOLID SURFACE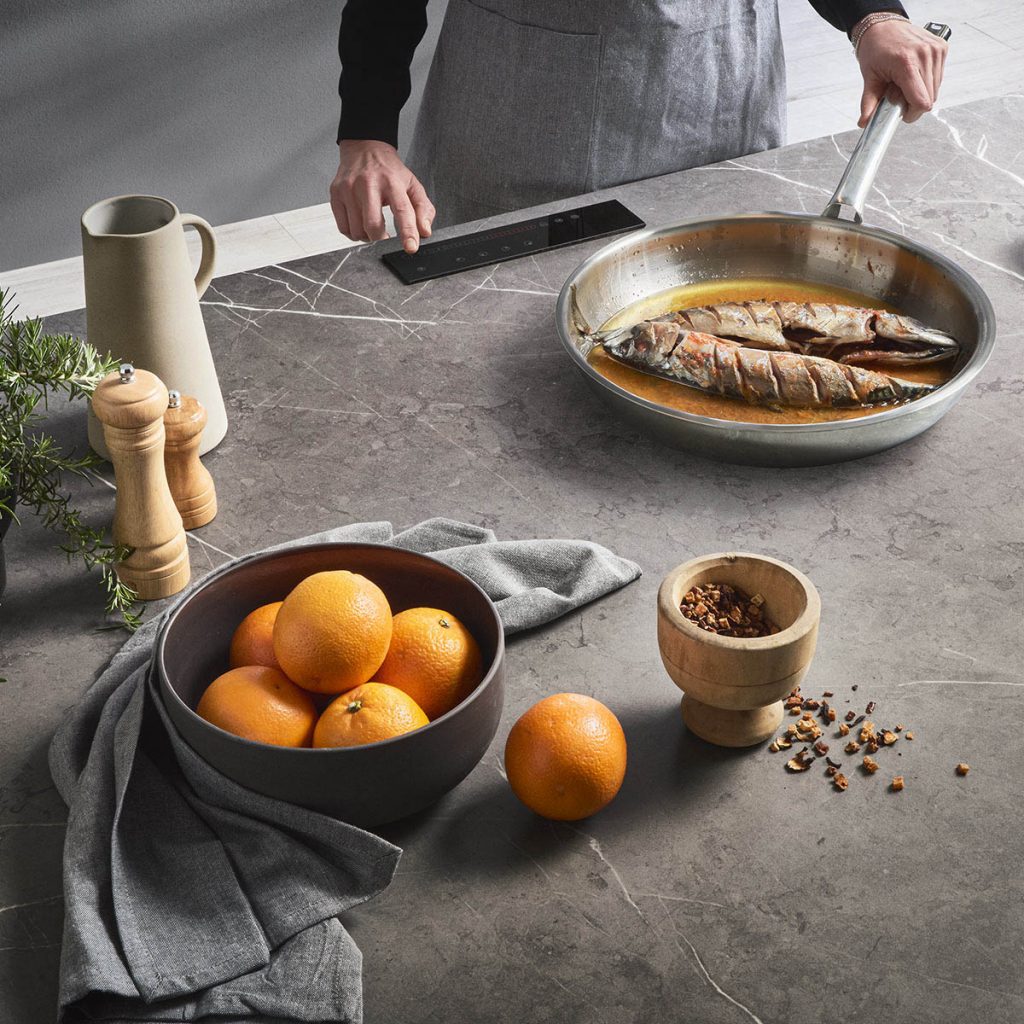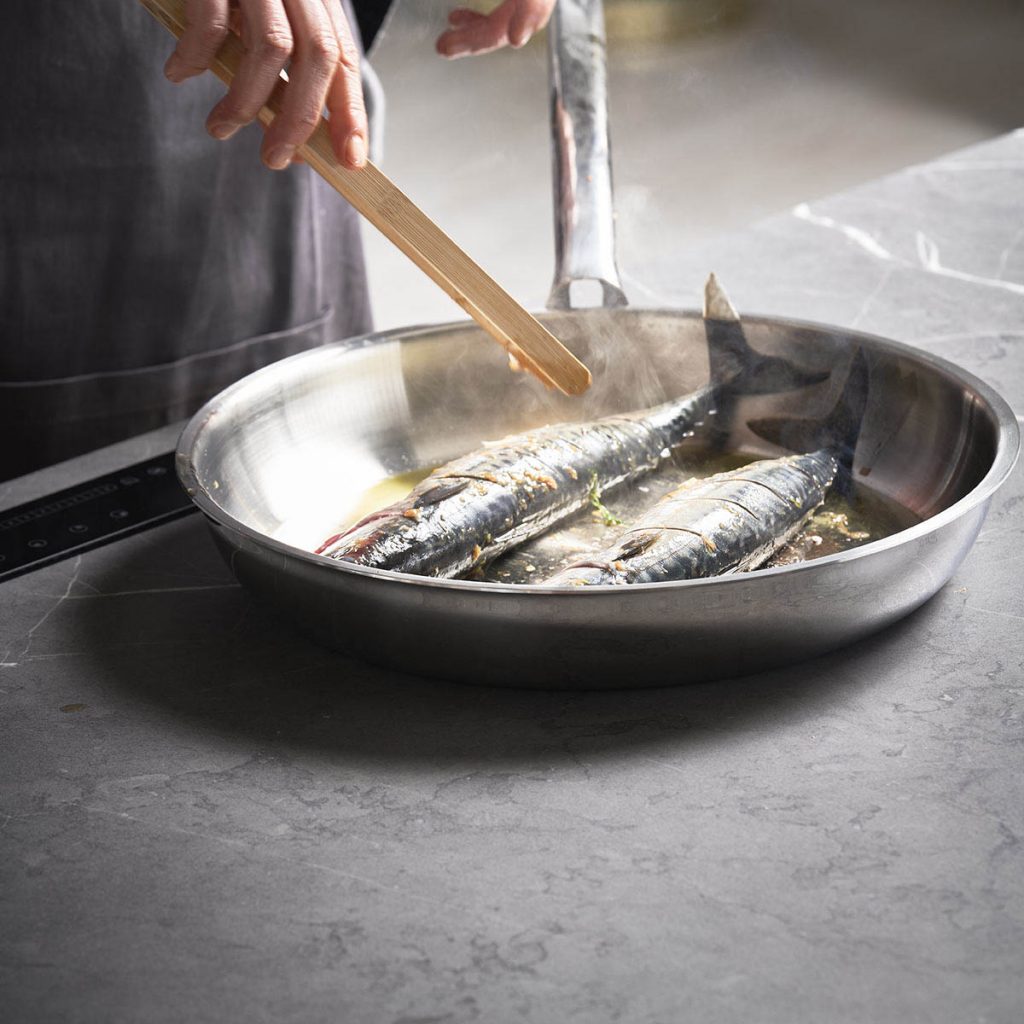 About INVISACOOK
Invisacook, an innovative and new take on induction cooking, was brought to you by the brilliant minds of Curtis Ceballos and his incredible team. This new take on Induction cooking has made a cooking surface completely seamless as if to be completely invisible.
Imagine getting to cook directly on your countertop, and the surface is only warm from the radiating heat. Imagine it being on any surface, whether it's Ceramic, Porcelain, Granite or Marble, the surfaces and possibilities are endless on what you can cook on. Imagine what else you could do with that needed countertop space as well, whether more space to lay your kitchen accessories or space to do everyday chores. Even doing your homework or Ironing your clothes on there, are all options and there may be more with this added countertop space. InvisaCook's mission has always been to achieve greatness with inspiration to grow technology. We strive to be on the leading edge of innovation, and design in the induction cooking world.
Products
FIND THE INVISACOOK PRODUCTS
Technology
A kitchen countertop you can cook directly on. 
Sounds like something out of James Bond's kitchen, but it actually exists!

Invisacook has developed an induction hob that can be positioned just under the kitchen countertop, and heats the pans through the surface.

Its innovative technology combines a functional cooking surface with a luxury design.
SAFETY
No direct heat comes from the device, which makes it safe to use in a variety of places and situations.
SPACE
Invisacook offers the opportunity to recover precious space on the countertop when not in use.
STYLE
Invisacook allows you to furnish the kitchen with a seamless countertop, for an elegant, designer effect.
EFFICIENCY
Invisa induction is faster than gas or electric cooktops, guaranteeing precise cooking results, improving efficiency and simplifying cleaning operations.
HYGIENIC
Easy to keep clean as the cooker is below the counter any spills or boil-overs will not burn and therefore easy to wipe away and keep the surface clean. 
VERSATILE
More versatile. Invisacook can be installed under a wide variety of different countertop colours, designs and finishes and can be installed in any desired position.