TREND | more than a name, a Mission.
TREND | perfect surface
TREND | resistance
TREND | architecture and style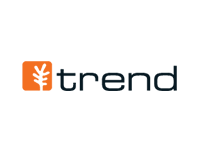 About TREND
The word "TREND" indicates a direction in which change is moving. It requires a certain passion for being on the cutting edge.  Since the company was founded in 2000, TREND Group has earned a reputation as the forerunner of market research, new trends and product development.  As one of the world's leading producers of color glass mosaic, Venetian enamel, gold leaf tesserae and engineered stone surfaces, TREND Group has demonstrated a unique ability to synthesize the essential principles of Italian tradition with the dynamic creativity of today's most celebrated designers, architects and artists.
Made using up to 69% post-consumer recycled glass.
Made using up to 64% post-consumer recycled glass.
Made using up to 65% pre-consumer recycled glass.
TREND: It's more than a name, it's a mission.
The Group has embraced this opportunity globally, artfully fusing the nineteenth century alchemy of its Orsoni Venezia 1888 furnace in Venice with the twenty-first century innovations of its engineered agglomerate manufacturing plant in Sebring, Florida.  With production and assembly facilities on four continents and operations in more than fifty countries, TREND is currently distributing over 1.5 million square meters of glass mosaic tile and 800,000 square meters of agglomerate surfaces per year.
The leadership of TREND Group has worked to assure that the company's commercial soul is shaped by a deep commitment to environmental awareness and cultural influences. The company moved eagerly and aggressively to reduce the ecological impact of its processes and products.  Production is designed to consume fewer raw materials and energy resources, to recycle otherwise wasted materials, and to increase the natural durability of its inventive applications.
All the colors of "green".
Long before it became fashionable, the TREND Group declared a commitment to implementing real-world processes that protect and preserve the planet's resources. Key to the Group's direction was the belief that great style and beauty did not have to be sacrificed in the pursuit of corporate responsibility.
The Group's development of new product lines set an industry benchmark for the use of post-consumer recycled content in TREND Terrazzo tile products, reaching levels as high as 72%.
The Group's manufacturing facilities were designed with sophisticated water recycling systems (99.8% of water is recycled) that significantly reduce water consumption and the proliferation of pollutants.
The consumption of packaging materials has been reduced through the use of recycled or reusable packaging, and the overall waste produced at the Sebring, Florida plant has been cut by over 22%. The company collaborates with the world's leading environmental organizations, architects and designers to promote sustainable building practices.
TREND Terrazzo's green product lines contribute measurably to LEED ratings based on credits for Material and Resources, Indoor Environmental Quality and Innovation and Design.