Santamargherita | Material as passion
Santamargherita | High quality quartz and marble surfaces
Santamargherita | Creating unsurpassed beauty

Santamargherita | Sophisticated and eternal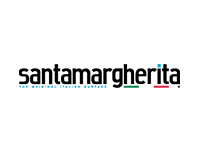 Transforming Ordinary Matter Into Extraordinary Surfaces.
Santamargherita is driven by a passion handed down from generation to generation with deep roots in Valpolicella, Italy — a fascinating land stretching between Garda lake and Verona, with a unique culture, tradition, and skillset. Whether the shades of stone from Veneto or the painted frescos of Venice, each surface was born from the rich landscape and culture of Italy. The combination of the natural beauty of Quartz and Marble with a color palette inspired by the region have led to a timeless yet modern collection to fit every design application.
We still engineer, manufacture, and test all our products in the same place where we started more than 50 years ago. Our dedication to sustainability and creativity has remained unchanged.
The daily output of Santamargherita reaches 80,000 square feet of slabs, which are exported to more than 70 countries.
Technology
We all want the best for our home, because it says a lot about us. We seek surfaces that are durable, functional, safe and reliable. Santamargherita's high quality quartz and marble surfaces are made from carefully selected quartz sands and marble. Santamargherita's quartz and marble surfaces have been developed for a wide range of applications, including exquisite kitchen counter tops and backsplashes, bathroom vanities, tub surrounds and shower walls, flooring, stair treads and risers, fireplace surrounds, indoor wall cladding, and many others. Suitable for every day use, Santamargherita surfaces are scratch and impact resistant, acid resistant and easy to maintain. Durable and made to last, they help maintain the quality of every indoor environment while providing unsurpassed beauty.
Easy Cleaning
SM Quartz and Marble surfaces are durable, easy to clean, and won't hold stains or halos. For daily maintenance, use a damp cloth and a mild detergent. Thoroughly rinse the surface with water and dry with a soft cloth or paper towel. You can also use products specifically designed for natural stone surfaces.
Scratch Resistant
Stone hardness protects the surface from scratches, and as a general rule, quartz has greater hardness properties than marble. While SM Quartz and Marble are highly scratch resistant and durable, no surface is indestructible. To preserve surface aesthetics from alterations, protect the marble or quartz surface with a cutting board when using knives or sharp objects. Also avoid abrasive pads and cleaners with pumice or powders to insure against accidental scratching.
Acid & Liquid Resistant
SM Quartz polished surfaces are nonporous and highly resistant to liquids and acids such as coffee, wine, lemon juice, olive oil, vinegar, and makeup. Every-day cooking substances don't affect our polished surfaces.
SM Marble polished surfaces are also acid and liquid resistant, but are more vulnerable to acids than quartz. In the event of a spill, it is recommended the surface be cleaned quickly to avoid potential damage.
Heat Resistant
SM Quartz and Marble surfaces are tested to withstand high temperatures for occasional short-term contact with hot food or liquids. However, the surfaces are not heat proof. We recommend the use of trivets or other heat-resistant pads and to avoid direct contact with heat sources such as saucepans, frying pans, or deep-fat fryers, pots, irons, and open flame.
Precautions
To preserve the beauty of the SM Quartz or Marble surface, avoid contact with:
Alkaline chemicals (acetone, caustic soda, etc.)
Pure ammonia or ammonia-based cleaners
Solvents in general (such as nail polish removers or solvents for paints containing trichlorethylene and methylene chloride)
Brighteners, oily soaps, inks, and permanent markers
Steel wool pads, and abrasive and micro-abrasive cleaners such as creams or powders
Strong detergents such as those for cleaning the oven
Wax polishes or products containing wax that could cause a loss of luster
In case the quartz or marble surface comes into contact with any of the above, immediately rinse thoroughly with water. Avoid any misuse.
Cleaner Air With Our Surfaces
Santamargherita engineered surfaces meet the world's most rigorous and comprehensive standards by Greenguard Gold Indoor Air Quality program for the release of low emissions of volatile organic compounds (VOCs) in indoor environments. Santamargherita engineered surfaces help to obtain LEED certification for sustainable buildings.
Food contact safety
SM Quartz surfaces are tested for safe contact with food, and comply with both the US NSF Food Zone standard.
Recycled Content, Sustainable Building
As a member of the Green Building Council, Santamargherita promotes the LEED international building rating system for sustainable building construction. This rating system is based on credits assigned to a project with specific and strict criteria. Due to their recycled content and technical characteristics, Santamargherita surfaces can contribute to LEED certification of sustainable buildings according to the following criteria: construction waste management, recycled materials, regional materials, low energy material, low emission material, and design innovation.
SBID Professional Industry Partner
Santamargherita is a Professional Industry Partner of The Society of British and International Design. Based in London since 2009, SBID is the main reference organization in the UK for education, best practices and professional code of conduct development for the interior design industry.
Kosher Certification
Santamargherita surfaces are suitable for preparing food in accordance with KOSHER food rules.
Sizes
Surface processing
Slab sizes

Thickness
1,2cm
2cm
3cm
4cm
Tile sizes
Thickness
1,2cm
2cm
3cm
4cm
Sizes
30 x 30cm
40 x 40cm
50 x 30cm
60 x 30cm
60 x 40cm
60 x 60cm