Technistone® | Hilton, Lodz, Poland
Technistone® | ČSOB headquarters, Praha, Czech Republic
Technistone® | Heathrow airport, London, Great Britain
Technistone® | Krawiecka Archiwum, Wroclaw, Poland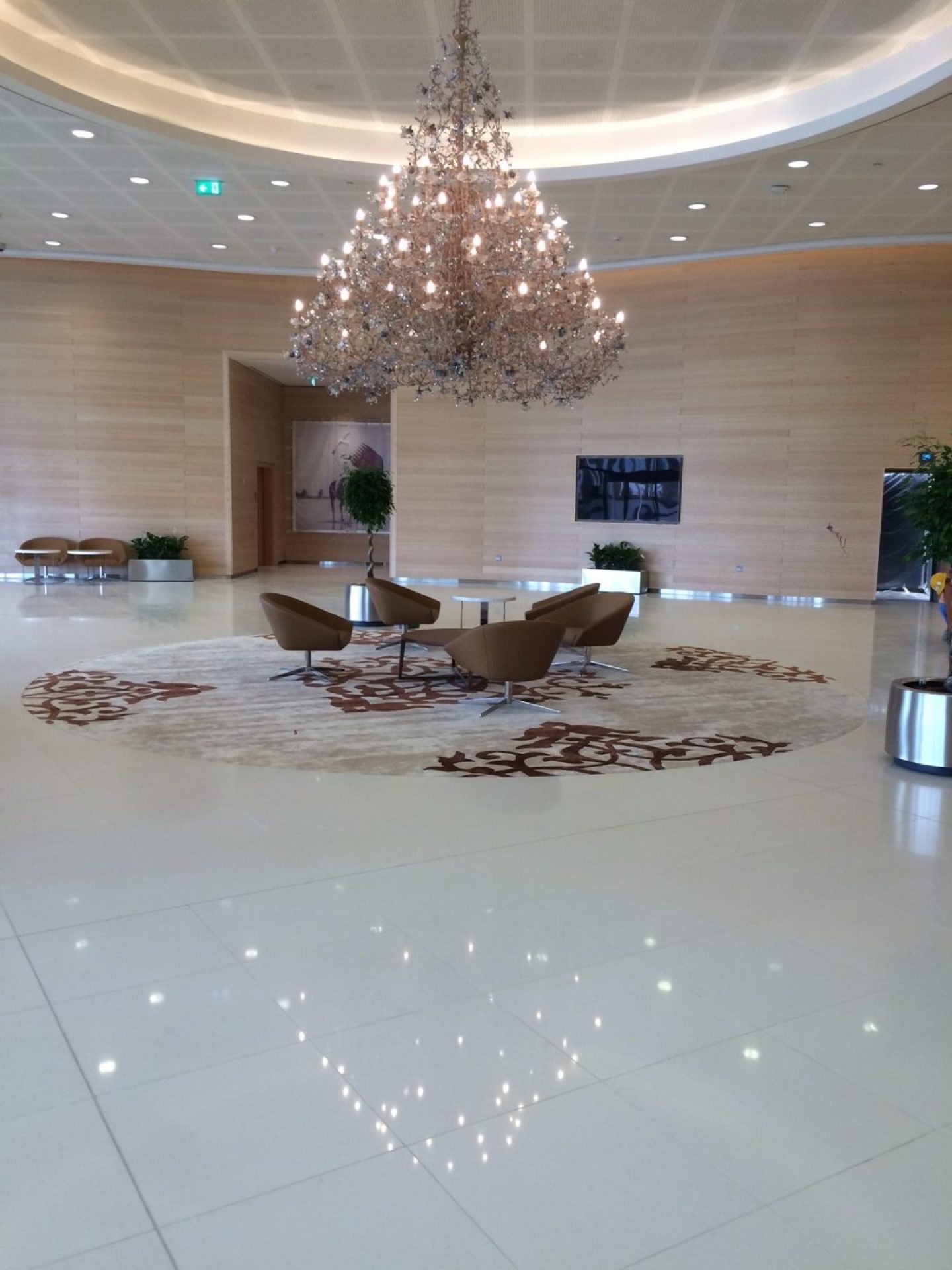 Technistone® | Lusail Iconic Stadium, Qatar
About Technistone®
Leading manufacturer of technical stone with over 20 years of history. Based in the heart of Europe, Technistone® continues its tradition in the production of quartz surfaces in the Czech Republic and is the most famous manufacturer of high quality, reliable and hygienic quartz plates, claddings and surfaces.
In the end of 1991, Czech experts and professionals in collaboration with their Italian colleagues from Breton Spa started the introduction of the original Bretonstone technology within our facility with an area of 20,000 sq.m. in Hradec Králové, Czech Republic.
The production of high-quality and innovative quartz surfaces, known as Bohemiastone, was already started in September 1992. In the early stages, the most emblematic and world-famous products – Startlights – were developed and introduced to the market. They remain the world standard for premium quartz surfaces.
In 1997, Bohemiastone was transformed into a joint stock company – Technistone Inc., which is now recognized as one of the leading European manufacturers. Over the next few years, many new modern products were introduced, such as Crystal Quartz White, Taurus Brown Pearl, Venetian Day, etc.
In addition, the company significantly increased its production capacity in 2005, when an additional production line was introduced. Since then, Technistone has been able to meet consumer demand and follow the latest trends in interior and exterior design. Current innovations in Technistone's portfolio are typical with their fine structure and natural colors, such as the Noble Collection series.
In addition, Technistone® is an active member of the A.St.A World-Wide (World-wide Agglomerated Stone Manufacturers Association) and helps set standards in product safety and technical stone production.
The standards for strict quality control are applied for all levels in the company – from the raw material to the delivery of the final product.
One of the main competitive advantages of Technistone® is the advanced system for objective color measurement.
Dedication to the production of high quality products and maintenance processes are regularly confirmed and certified with the ISO 9001 quality certificate issued by the prestigious German TÜV.
Modern design
A wide range of colors and textures inspired by nature
High resistance to mechanical and chemical damage
Easy maintenance
Non-absorbent
Hygienic
Elegant design in both modern and the more natural range
The whitest white on the market
Color homogeneity for a complete look
Classic interior element
Easy processing
The product is certified for food contact, produced proportionally from recycled materials, and free of toxic substances.
Non-slip surface