BELENCO | The incomparable harmony
BELENCO | Purity is quality
BELENCO | Feel the silk touch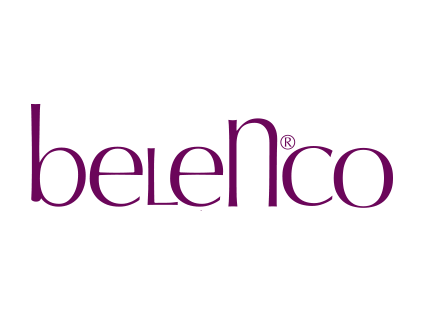 About Belenco
Our vision
To offer unique world-class products, setting new trends that raise the bar and serve as an investment; to be the supplier of the most exclusive quartz surfaces that can be adapted to any lifestyle. Our driving force is a team of professionals (both employees and solution partners), full of curiosity and enthusiasm, committed to continuous development, each of whom shares the same desire to become a "exemplary brand" by world standards.
Our mission
Combining the power and brilliance of nature with all kinds of technological possibilities in the best way possible in order to beautify living spaces with a wide range of colors and textures. Our main goal is to ensure maximum satisfaction for our customers, employees, investors and stakeholders, using all resources, including human resources.
Products
Belenco quartz surfaces are easy to clean and are designed to improve your quality of life. They are always hygienic due to their stain-resistant structure and require very little maintenance. They do not need a protective chemical or coating because they retain their natural shiny appearance for a very long time.
Technology
Belenco quartz surfaces are hygienic ultra-modern surfaces with non-porous structure, high resistance and high quality polymers (binders), composed of more than 90% quartz, with high resistance to scratches, abrasion, staining and chemicals. Requiring minimal maintenance, this is a material with exceptional characteristics due to its technical and physical properties, which facilitates its use in kitchen countertops and bathroom countertops, floor coverings, walls and facades, benches and other special areas of application.
Natural beauty
Belenco quartz surfaces have incomparable durability and unique natural beauty thanks to the extremely strong and durable natural quartz mineral, which makes up for about 93% of the material, together with high-quality polymer resin and pigments that make up the rest.
Quartz shine
The shine of Belenco's quartz surfaces comes from the natural luster of quartz aggregates. Belenco quartz surfaces do not contain glossing agents and maintain their shine without any sealants or waxes.
Trendy
Belenco quartz surfaces give life to the most modern and elegant quartz surfaces of the highest quality, meeting international standards. What is fashionable in living spaces is quartz; what is fashionable in quartz is the Belenco quartz surfaces.
Durable
Natural quartz, an extremely strong and durable mineral, is combined with excellent design and technology in Belenco quartz surfaces to form a material with high resistance to abrasion, scratching and impact.
Chemical resistant
Belenco quartz surfaces are highly resistant to the aggressive effects of acids and bases. Detergents and household chemicals are no longer a problem with Belenco quartz surfaces.
Stain resistant
The non-absorbent and non-porous structure of Belenco quartz surfaces are not affected by substances such as tea, coffee, wine, mustard, vinegar, or lemon, which would cause permanent staining or abrasion on other types of countertops. It is not necessary to seal or apply wax on the Belenco quartz surface. It does not require special care and maintenance.
Hygienic
The non-porous and compact structure of Belenco quartz surfaces does not allow the growth of bacteria or other microorganisms. The LGA-certified hygienic structure and NSF-approved hygienic properties make Belenco quartz surfaces completely safe for cooking.
Same as on day one
Belenco quartz surfaces retain their strength, shine, and unique appearance from day one, and do not require special care and maintenance.
With care for the nature
Belenco quartz surfaces are environmentally friendly as they add value to quartz, show abrasion resistance, reduce cleaning costs and invest in recycling technologies.
Safe for human health
Belenco quartz surfaces are certified by the internationally accredited prestigious environmental institute Greenguard for indoor air quality: these are products with low gas emissions that are not harmful to human health. Belenco quartz surfaces improve indoor air quality and are safe for use in schools, healthcare, and the home environment.
Resistant to scratches and abrasion
Belenco quartz surfaces are in leading positions as far as scratch- and abrasion resistance is concerned, with the inherent quartz aggregates, integrating the physical properties of quartz into a material for residential and commercial use – a material that is one of the hardest semi-precious natural stones, with a hardness of 7 on the Mohs scale .
Eco product
This gift of nature – the quartz mineral – is processed in Belenco with the intelligent use of natural resources, not only to become a highly preferred product today, but also to provide a valuable legacy for future generations for years to come. To turn natural quartz into a nature-friendly surface, Belenco focuses on efficiency in all stages of production.
After being produced with the technology of the vacuum-vibration press, the plates are polished with wet polishing. The water used in the polishing is trapped in water channels located along the polishing line (where there is the highest level of water consumption), and then returned to the production process using highly efficient recycling procedures, including modern refining and processing techniques. Thanks to the formation of plates in a closed system, the formation of dust is minimized. In order to improve the air quality in the room to the best possible level, the dust particles are captured at the point of formation and the internal air in the production room is completely rotated through circulation filters every three hours. Air conditioning and ventilation systems, which improve indoor air quality and provide heat and sound insulation, not only save energy, but also create an efficient working environment. The polycarbonate roof of the factory building allows maximum use of daylight for efficient use of energy. The Belenco green building is thermally insulated to reduce heat loss and fuel consumption to a minimum. Natural gas is used as an environmentally friendly and efficient source of energy for production processes.
Recyclable industrial waste products (such as waste grease, metal, nylon, paper and wood) are sent to recycling facilities, while non-recyclable waste is sent to disposal facilities approved by the Ministry of the Environment for treatment with minimal environmental risk.
Belenco aims for efficiency at every stage of the product's life, which is why Belenco's products reflect the company's mission to preserve natural resources at the installation sites themselves. Belenco's long-lasting quartz surfaces can be used for many years without wear. They do not need frequent repairs or replacement. They reduce consumption costs. They do not require special care or maintenance and require less water and detergents for cleaning and maintenance. This reduces costs, saving time and energy.