Samsung Radianz™ | Hotels
Samsung Radianz™ | Restaurants
Samsung Radianz™ | Kitchens
Samsung Radianz™ | Bathrooms
Samsung Radianz™ | Offices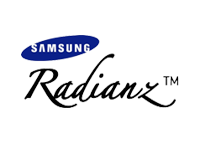 About Radianz™
The ingenious combination of technology and natural resources gives the Radianz™ quartz surfaces a look and feel of natural granite combined with the advantages of hygiene and durability. Quartz particles create beautiful, natural-looking surfaces. The surfaces offered by Radianz™ require almost no maintenance, with a polished and smooth top coating that is highly resistant to scratches and stains. The product does not require sealant and wax unlike natural stone.
Radianz™ surfaces will continue to look as good as they did on the day they were installed!
Popular countertop surface materials include natural stone, granite, marble and quartz – a type of composite stone, which has the fastest growth rate in the sector. Whether you are building a house, renovating your kitchen or designing commercial spaces, a restaurant or a bar, the composite stone will add a unique touch of elegance to the furniture you have chosen.
The skillful combination of quartz and polymers gives the whole Radianz plate a consistent and homogeneous color. Thanks to this homogeneity, you can easily choose a product by looking at samples rather than whole slabs.
The product
The Radianz™ surface consists of about 93% quartz, one of the hardest minerals found in nature. That is why Radianz™ Quartz is significantly harder than granite and has a high level of scratch resistance. Most granite surfaces should be periodically treated with sealant and appropriate care should be taken to maintain them. In contrast, Radianz™ does not require treatment with sealants and surpasses granite in terms of its scratch resistance, which is a guarantee of its long-term durability and beauty.
Quality guaranteed
Applications
Radianz™ is an attractive, durable and easy-to-maintain product for surfaces in commercial spaces. Often used in reception areas in offices, commercial display areas and healthcare facilities, Radianz™ is one of the few surfaces approved for use in restaurant dining areas. Radianz™ is a homogeneous material, which ensures the homogeneity of the color throughout the worktop. Some examples of places where Radianz™ can be used (in residential, commercial, departmental or laboratory premises):
Sinks in public toilets
Public toilets
Walls / worktops
Table tops and serving tops / stands
Reception areas / nurses' workplaces
Catering areas and public spaces
Windows sills
Product features and benefits
High degree of impact resistance
High degree of resistance to stains and scratches
High degree of fire resistance
Hygiene (does not favor the development of bacteria)
No pores (impermeable to moisture)
NSF compliant (food contact safe)
Compliance with NSF (US National Sanitary Fund)
Radianz™ products are certified by NSF International for compliance with NSF / ANSI standard 51 for materials and components used in catering equipment. This confirms that the product can be used in public catering areas, restaurants, health and educational institutions, administrative and public buildings.